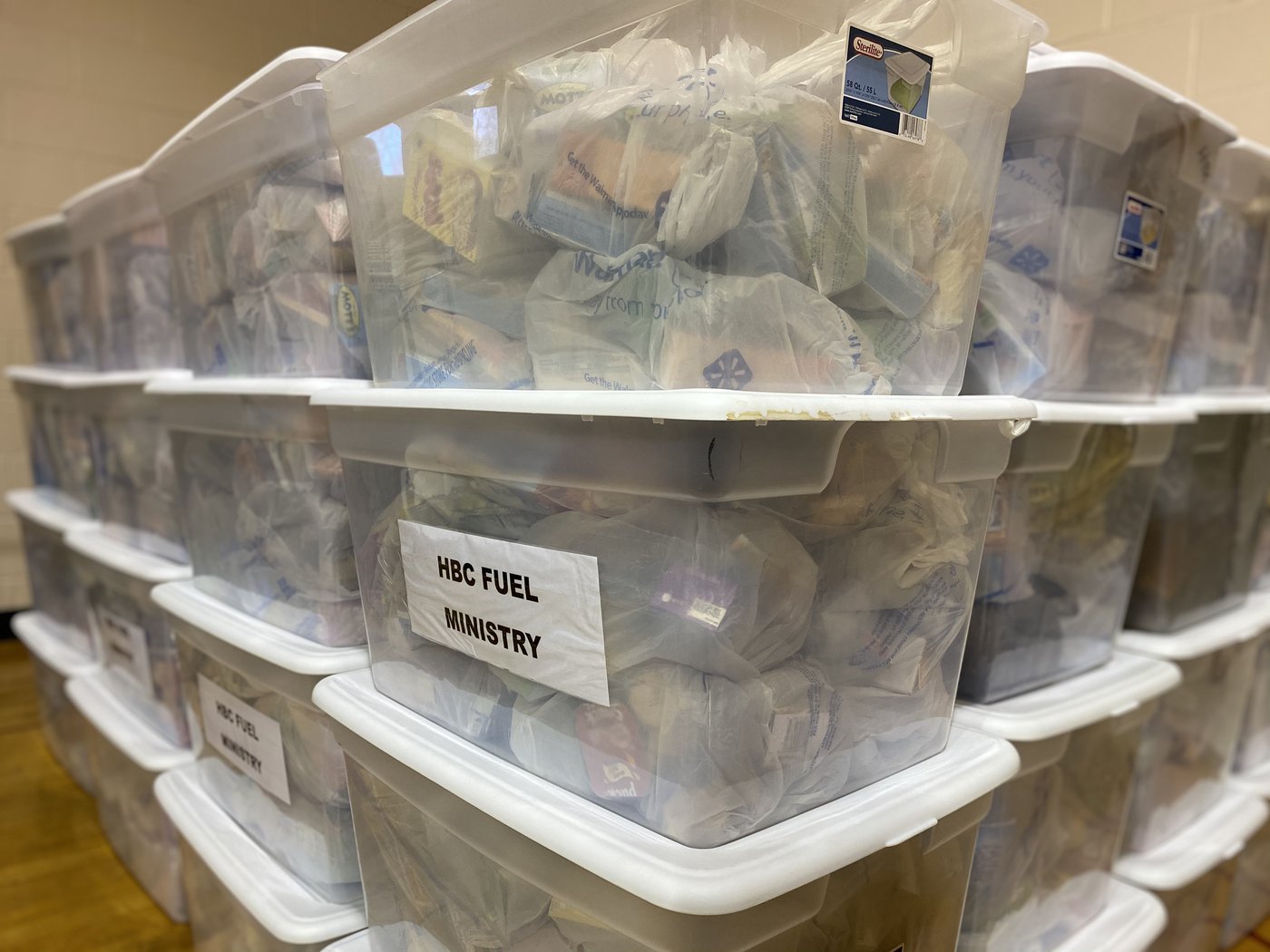 FUEL
HBC partners with over 70 churches and business to help feed students from the Clarksville Montgomery County School System.
Over 2,300 students are dependent on school lunches and are not able to eat over the weekend.
$5 helps us fill a bag for one student each weekend
$150 helps us feed a student over the weekends during the school year
Hilldale alone feeds over 200 students per week
How You Can Join Us
Donate food items. Below is a list of items we need on a regular basis.
Peanut Butter Crackers
Cheese Sandwich Crackers
Nutri-Grain Bars
Single-Serve Individual Boxes of Cereal
Chocolate Chip Granola Bars
Apple Sauce Pouches (ex. Go-Go Squeeze)
Pudding Cups
Individual Bags of Chips
100% Real Juice Boxes
Plastic Grocery Bags
Serve in our HOOPS Concession Stand. This is a seasonal opportunity, November-January. Volunteer to serve in our concession stand during the HOOPS season at the Family Life Center. All proceeds go to FUEL!
Choose your date and time slot
Adults working must have a background check on file (We do this at no cost to you! Contact us if you need a background check)
Children 12 and up can serve alongside of parents!
High School Students 9th-12th grade can serve without a parent/guardian
Want someone else to shop for you? We do that too!
Simply give to FUEL and a church staff member will shop on your behalf.
Checks may be mailed to our office (112 Lois Ln) or online donations can be made following the instructions:
Click the "Donate" button below
Enter donation amount in "Other"
Type in "Fuel" in the 'other' category
Click "Continue" to complete the form & submit
Want to drop off items?
Items can be dropped off at the FLC (250 Old Farmers Rd) or MSC (2001 Madison St). You can also drop off items at our Admin Office Mon-Fri, 8am-4:30pm | 112 Lois Ln. Clarksville, TN 37043
Other Ways to Help
We need LOTS of people to help pack the FUEL Bags. All ages are welcome to serve! Great way for families to serve together. Fill out the form below and let us know you're interested.
We'll notify you when there's a bagging opportunity.