Embrace Gathering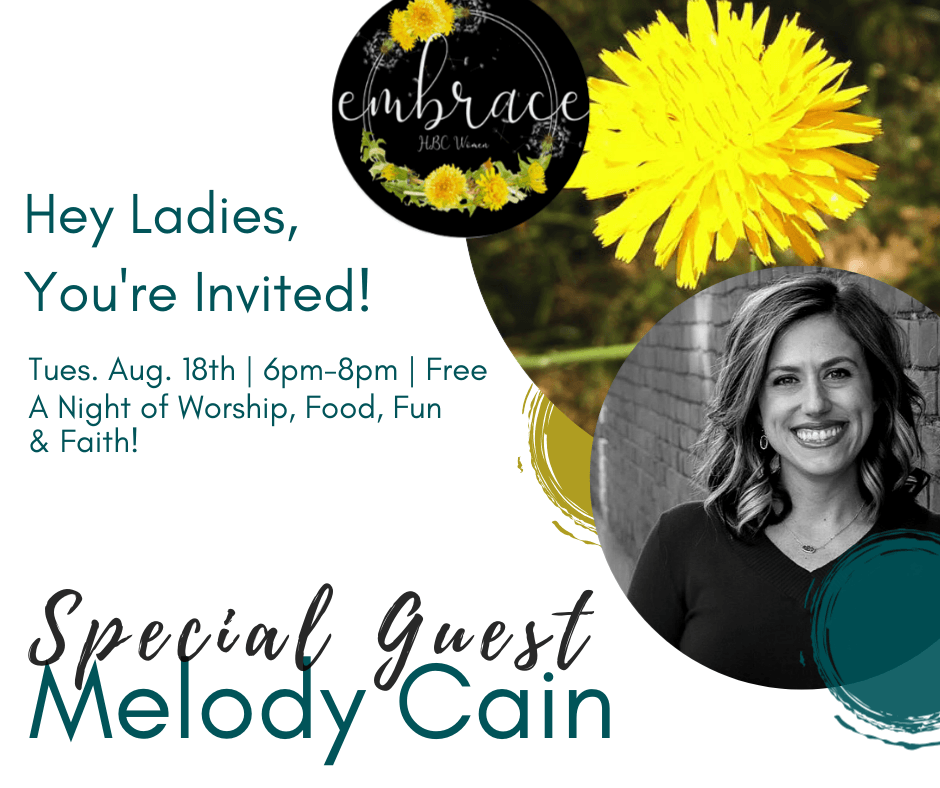 Tues. August 18th | 6:00pm-8:00pm | Life Center | 250 Old Farmers Rd. | Free Admission
You're invited to "Embrace"--where women of all ages and stages gather together for an evening of worship, dinner, fun, and faith.
Special Guest, Author & Inspirational Speaker, Melody Cain will join us!
Doors open at 5:45pm.
Dinner Served: Taco Bar, Salad Bar & Desserts! Yum!
Sign up below to let us know you're coming. We can't wait to see you! Bring your gal pals!
About Melody:
She and her husband, Corey, serve together in church ministry with their three children, Caleb, Bennett, and Emmy, whose adoption was completed in 2015. She loves time with family, playing French Horn, and encouraging women in their faith. Her life is a work in progress, daily leaning on God's grace, forgiveness, and faithfulness.
Connect with her via Facebook @melodycaingraceforthejourneybook or Instagram @foropouloscain.
Common Questions:
1: How old does my daughter have to be to join me at this event? Daughters 10 years old & older are welcome to join you!
2: Is there childcare? No childcare is provided for this event, but nursing mommas or mommas with newborns are welcome to bring their sweet little bundles.
3: Got more questions? Please email the Women's Ministry Director: Hannah at hconway@hilldale.org
Let us know you're coming on August 18th! Sign up below:
Upcoming Event: